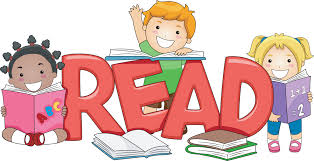 www.kidsa-z.com

Weekly Reading and Vocabulary Plan For Kids A-Z

Reading Assignments

Vocabulary Assignment

Day 1

Book Read Aloud to Child

Write Vocabulary Words on paper.

Hang Mouse

Day 2

Child Reads Book

Match It Sentences

Vocabulary Memory Match

Day 3

Child Reads Book

Match It Sentences

Word Scramble

Day 4

Child Reads Book

Word O-Rama

Day 5

Comprehension Quiz

Vocabulary Test Me Quiz

Please reference your parent letter for Kids A-Z that you received in your instructional packet. Please follow the instructions to setup your child's account for the first time. Your packet should also include a login card with your child's name and password (picture of an object, animal or food).

Once your child has logged in, please select the "Reading" planet. Then select 'My Assignments'. Next click on Single Assignments (Reading Assignment). Under Single Assignments, click on the assigned book. For the first time, have your child listen to the story by clicking on the headphone icon. Then click on the book icon and have your child practice reading the story independently. Do NOT have your child complete the quiz on the first day.

When they are finished, at the top of the page, click on "My Assignments" to bring you back to the assignment page. Select "Vocabulary Assignment" and your child can click the to hear the vocabulary word. Please have your child write their vocabulary words on paper. Scroll to the bottom of the page to select vocabulary practice games.

Phonic Skills and High Frequency Words

Reading Eggs

Please reference your parent letter for Reading Eggs that you received in your instructional packet and your child's login card. Go to www.readingeggs.com, select login and use your child's login information.

Select ReadingEggs. Click on "My Lessons" and select "Start Placement Test." Please have you child complete the test without your help.

*Please be sure to have your child logoff by clicking on the "hand," this saves their work and sends information to me.

Students are to complete one lesson per day. However, if they choose, they may complete more lessons.