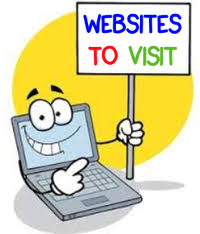 Read Aloud Websites

Storyline Online Storylineonline.net

Storyline online offers free access to children's books being read aloud.

Indianapolis Public Library read alouds

https://www.indypl.org/blog/for-parents/free-video-read-alouds

Children's read aloud stories

Ryan and Craig Ryanandcraig.com/read-alouds

Children's read aloud stories

Epic books Getepic.com

Free home access for the rest of the year

Overdrive

Overdrive.com

If you have a library card to your public library you can use overdrive.com or download the libby app (if you are using a device) to borrow many digital books.
Search for your public library and use your library card number and pin to sign in.
Students in A-L Middle & High School have access to Overdrive items in M-HS OPAC

National Geographic Young Explorer https://ngexplorer.cengage.com/ngyoungexplorer/index.html

Books in ALES Library may be found here (OPAC):

https://es-allegany.wnysls.org/bin/home

Students in grades 2 through 5 have all been taught how to use this, but this is the direct link.

To use research tools on the OPAC, click on the Digital Resources tab, then click on

Database search. The login should pop up automatically: alleganyes , password: black .

Once you have entered this the first time, you are logged in for the entire search and can shift from one database to another. There are many digital encyclopedias, like World Book and Britannica and many other resources as well.

International Children's Digital Library http://en.childrenslibrary.org

Offers books in English and many other languages for children to read

Scholastic Learning at Home https://classroommagazines.scholastic.com/support/learnathome.html

This has videos, read aloud books and lessons for English, Math, Science & Social Studies for students in PK-K, 1-2, 3-5 and 6+.

San Diego Zoo Kids page https://kids.sandiegozoo.org/

ABCya abcya.com

National Geographic Kids page kids.nationageographic.com

PBSKids page pbskids.org

Seussville Seussville.com

starfall.com Includes music, math, language arts and seasonal activities for PK – 3

tynker.com/hour-of-code coding puzzles for students in grades K to 6+

Zoom Dinosaurs at Enchanted Learning.com https://www.enchantedlearning.com/subjects/dinosaurs/

Weather Whiz Kids http://www.weatherwizkids.com/

NASA.gov/kidsclub/index

Interland: Internet Safety Games https://beinternetawesome.withgoogle.com/en_us/interland/

LivBits Let's Keep Reading at Home! https://docs.google.com/document/d/1MrM7Ypu3uoEEwbyLQ6sxkx8d-sePrP2J64WQrb6dNfI/preview

Liv from LivBits has created a list of interactive read-alouds with the author's name, date and time of the event

100 Activities to Do at Home during School Closures https://entertainkidsonadime.com/2020/03/13/100-activities-to-do-at-home-during-school-closures/

This website lists MANY different and inexpensive activities that you can do at home.