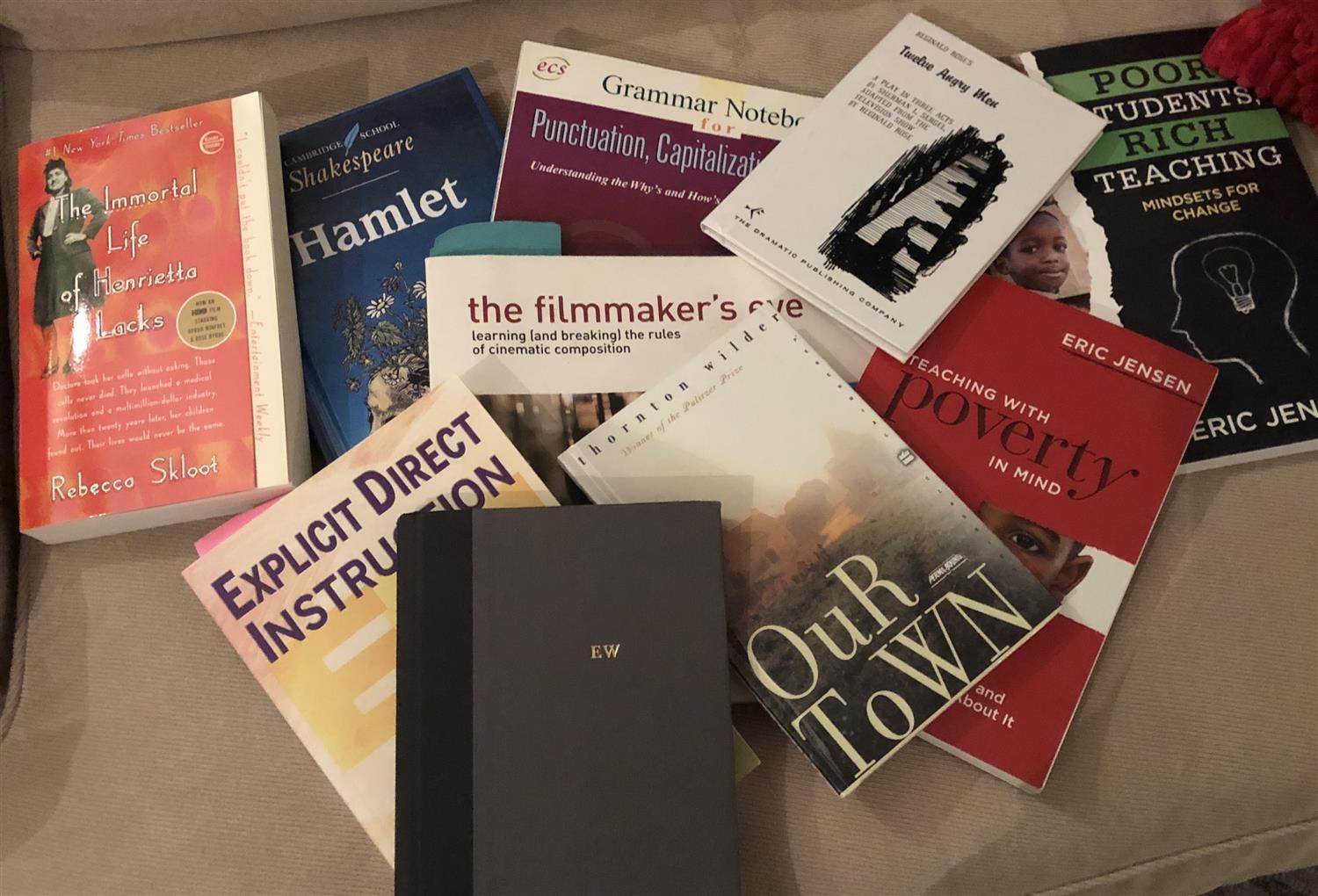 Phone: 716.375-6600 Ext. 2223
Email:
Degrees and Certifications:
Bachelor's English Master's Secondary Education Advanced Cert.: School Building Leader Advanced Cert.: School District Leader
Mrs.

Kimberly Moore

04.01.2020

Hello, April and students!

Your assignments are due today by midnight! I also sent you an email. Please check. ZOOM nonmandatory check-ins tomorrow.

3.30.2020 (Monday)

Good morning, SOPHOMORES and Nickie!

You have your next set of assignments due this Wednesday, April 1st, by midnight! Please check your email and REMIND for details.

There will be four ZOOM "classes" this Thursday, April 2nd. Information can be found on the left of this screen.

Have a good week, and DO NOT STRESS ABOUT ENGLISH! (We begin poetry after break for my poetry lovers (and for Regents prep)!

3.25.2020

Students!

Your first writing assignments and reading/listening log are due to me by midnight today. Frequently check your Remind messages and email!

Tomorrow, we ZOOM to touch base. Information can be found to the left of this screen. I hope to see you tomorrow!

3.18.2020

See the assignment tab on the left. I will EMAIL you your assignment at 3 pm today. Thank you!

(Guardians, if you would also like to receive an email with materials, please email me: kmoore@alcsny.org )

3.17.2020

Dear Students:

Thank you to those who have emailed me or who have contacted me through the Remind app.

I'll be touching base with you over the next few days. Please check back here tomorrow night (Wednesday night, March 18th) to find my materials for the next three weeks and my plan for your continued instruction.

I'll use email, Zoom, this website, and my Remind app to stay connected with you!

If you have NOT done so, PLEASE sign up for my Remind app, and check your school email frequently.

On your phone, enter the number 81010 and then text the following message:

For Remind:

For English 10: Use the class code @a896g3 (It's a number 9 after the 8 and a lowercase G after the 6).

For English 10 HONORS: Use the class code @4cbg37

For Film Studies: Use the class code @cdee4k6

Use this precious time to safely stay connected, but STAY CONNECTED....with friends, with families, with your school community, and with ME!

Think of the stories we'll have to share!

Ms. Moore

(My email address: kmoore@alcsny.org)

Do NOT call my classroom phone. To quickly touch base with me, use REMIND.