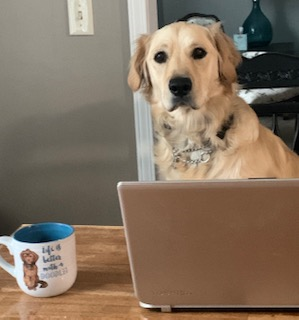 Moose is a Golden Doodle.

He was born on October 14, 2018.

He is owned by Ms. Schuman. She is his proud Mom.

He has been trained by Stephen Phillips, The Dog Guy.

You can see more pictures and videos of Moose on his face book page, "Moose the Therapy Dog".

His purpose is to make students and staff happy.

There is a lot of research to the benefits of animal therapy.

All are welcome to come and visit with him.